Armenia's Participation in IME2023 in Frankfurt: Promoting FDI and Global Partnerships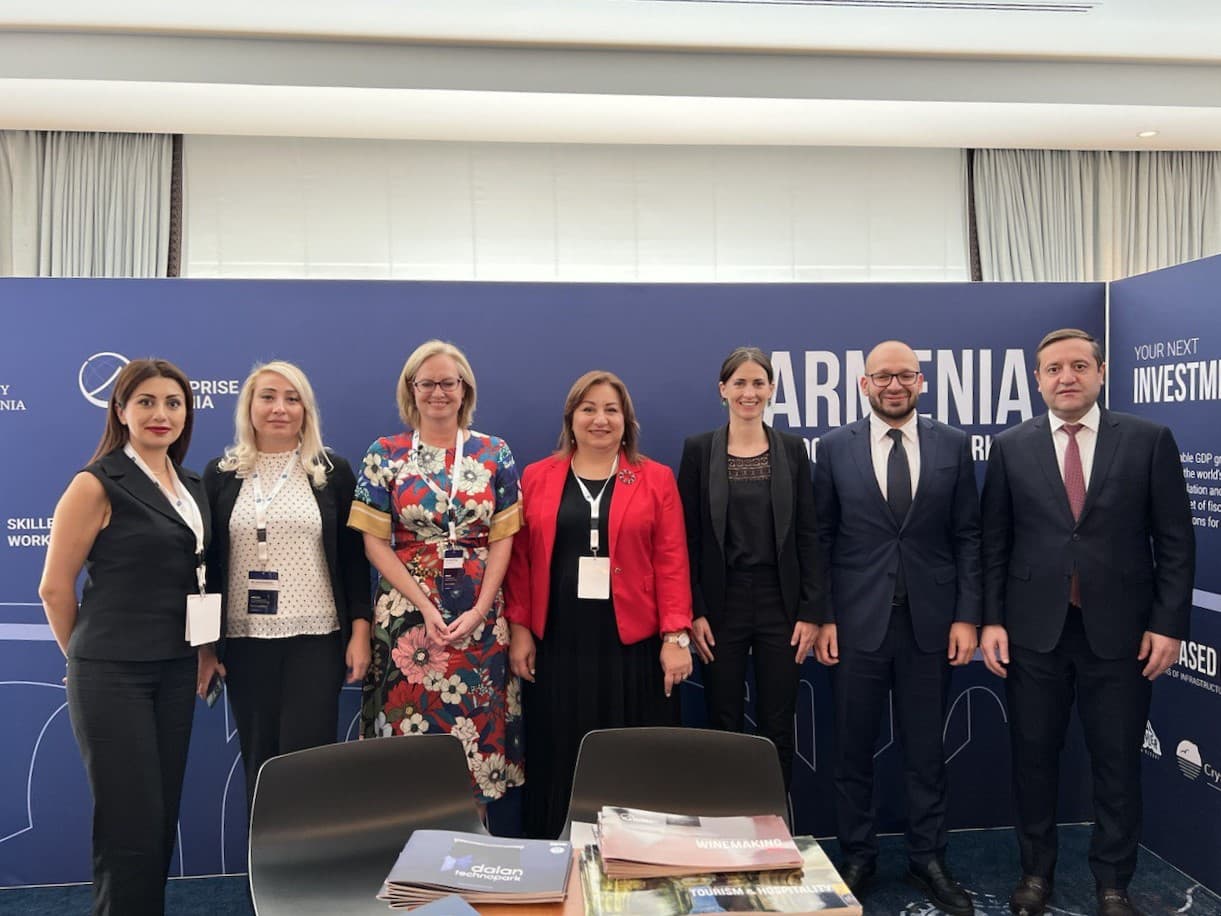 On September 14-15, 2023, the Republic of Armenia made its inaugural participation with a national pavilion at the Investment Management Exhibition (IME2023) in Frankfurt, Germany. This event served as a platform for stakeholders from various countries and sectors to convene and engage in discussions about the prevailing challenges and trends in Foreign Direct Investment.
During the event, Narek Teryan, the Deputy Minister of Economy for the RA, delivered a welcoming speech in which he briefly highlighted the RA's economic growth indicators and underscored the progress in fields such as information technology and education.
As part of the IME2023 program, a session titled "Anticipating Trends - An Accelerator for FDI in Armenia" took place. Vahan Kerobyan, the Minister of Economy for the RA, delivered a presentation outlining Armenia's economic achievements. Additionally, Tatevik Nersisyan, the Investment Promotion and Foreign Relations Manager at Enterprise Armenia, provided insights into the investment climate in Armenia.
Throughout the exhibition, the Armenian pavilion hosted meetings and discussions with numerous business leaders and investment agencies. These interactions covered a wide range of topics, including the economic potential of the RA, government support mechanisms, bilateral cooperation opportunities, and investment prospects in various industries and sectors.
Notably, meetings were held with Reinhold Ungern-Sternberg, Manager of the Business Sector at the German Association of Small and Medium Businesses, Mohammed Juma'a Al Musharrakh, Head of Invest in Sharjah Agency, Dr. Alexander Blass, Head of Operations at NEURA Robotics, Stefan Bolz, Manager of the Frankfurt branch of Raiffeisen Bank, Tom Plümmer, Co-founder and CEO of Wingcopter, Gordon Einstein, Founder of CryptoLaw Partners, Achim Hartig, CEO of Germany Trade and Invest and others.