World Tourism Investment Forum in Armenia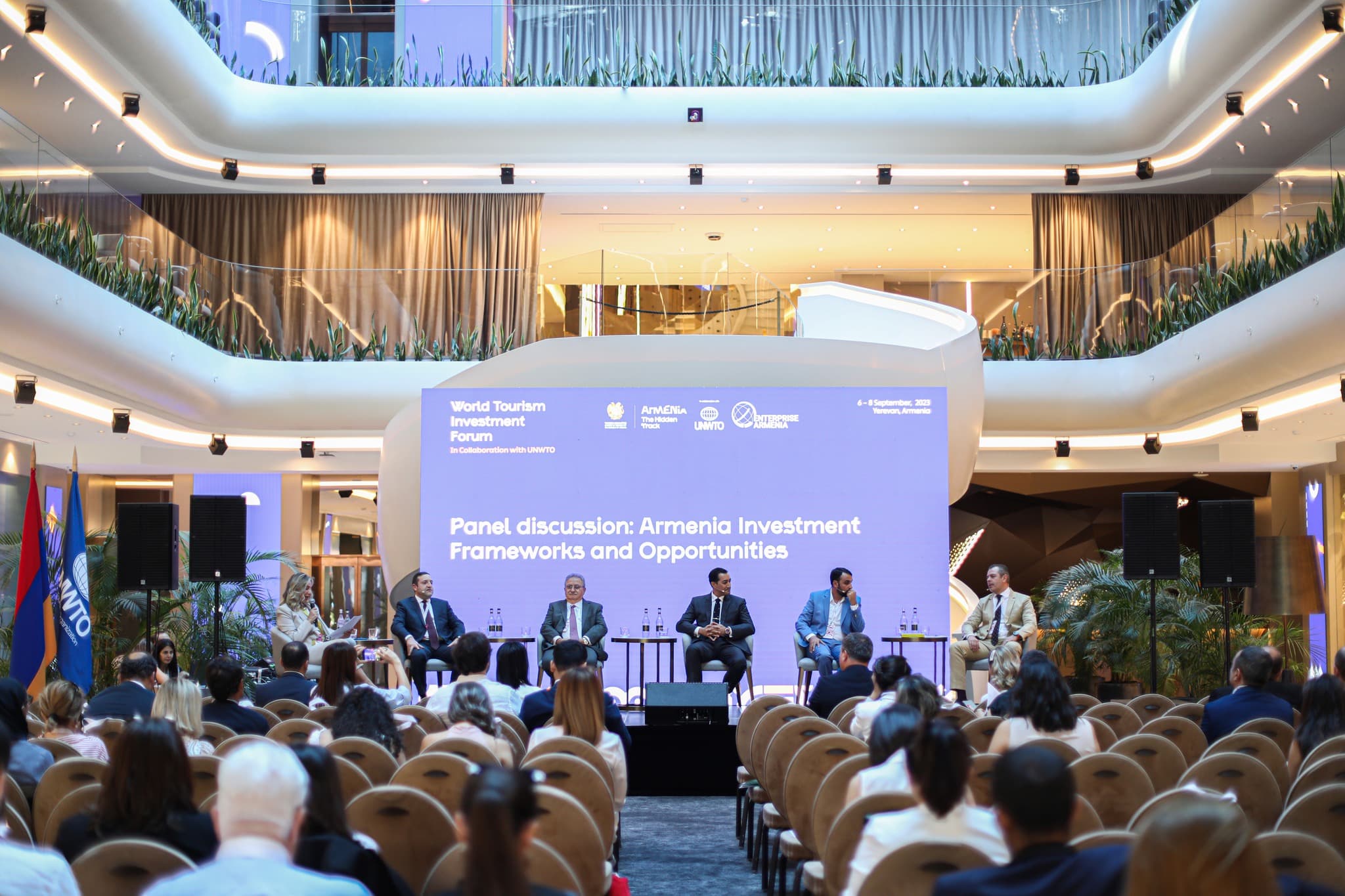 With the efforts of the Tourism Committee of the RA Ministry of Economy, the United Nations World Tourism Organization (UNWTO) and Enterprise Armenia, the World Tourism Investment Forum was held in Armenia from September 6 to 8.
The forum aimed at highlighting the trends of the tourism sector in the modern world, emphasizing the investment processes and positioning Armenia as an alluring investment destination. Among the participants of the international forum were the representatives of the target countries, which are Armenia's potential partners in the framework of tourism and investment activities. For this purpose, in addition to panel discussions and speeches, tours were also organized leading to the introduction of cultural tourism, gastro-tourism and enotourism opportunities in Armenia to the guests. Notably, the forum was held in Armenia for the first time.
Within the framework of the panel discussion on "Armenia Investment Frameworks and Opportunities", Levon Ohanesyan, the CEO at Enterprise Armenia, presented the measures aimed at improving the investment climate of Armenia and the steps undertaken by Enterprise Armenia in this context. He particularly emphasized that due to the "open door" policy of the RA government, there are no restrictions on the investment activities. Touching on the role of Enterprise Armenia in the investment processes, Levon Ohanesyan noted that the agency continuously provides comprehensive support to domestic and foreign investors, acting as a "one-stop shop".