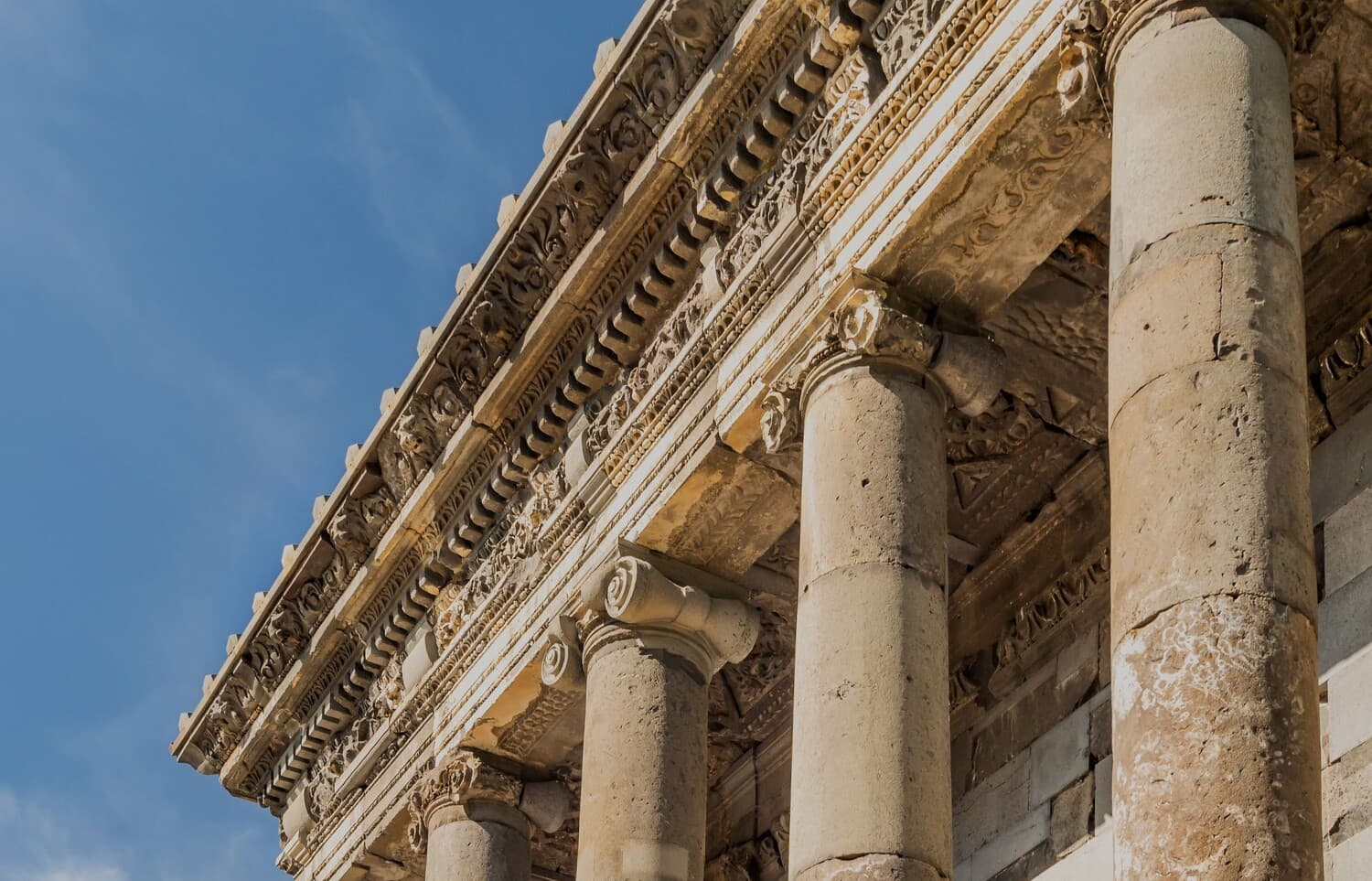 Tourism
General Overview
Why Invest in Armenia's Tourism Industry
Promising Areas
Major Highlights
Tourism Inflow to Armenia
Geography of Inbound Tourism
Publications
Located in the South Caucasus region, Armenia is a captivating small country that embraces a remarkable cultural heritage and a rich history dating back thousands of years. With its ancient monasteries, breathtaking natural landscapes, and thriving cultural scene, Armenia presents an enticing destination for tourists. Over the years, Armenia's tourism industry has experienced consistent growth, attracting an increasing number of visitors who seek to immerse themselves in the country's distinctive culture, rich history and warm hospitality.
25000
Historical monuments with some included in UNESCO World Heritage
13%
Average annual growth of the number of incoming tourists
7th safest country
According to NUMBEO 2023 ranking
70+
Visa-free regime for the citizens of 70+ countries and easy e-visa regulations for around 70 countries
Why Invest in Armenia's Tourism Industry
01
Growing Industry
Armenia's tourism industry has been experiencing steady growth in recent years, with an annual average 13% increase in the number of incoming tourists.
02
Rich Cultural Heritage
Armenia is home to numerous historical and cultural sites, ancient monasteries and archaeological treasures. This attracts tourists interested in exploring the country's unique cultural heritage.
03
Welcoming Hospitality
Armenians are known for their warm hospitality and friendliness towards visitors. This atmosphere enhances the overall tourist experience, setting ground for the further development of the industry.
04
Natural Landscapes
Armenia's diverse and breathtaking landscapes offer a wide range of activities for hiking, skiing, wellness retreats, extreme and eco-tourism, appealing to nature enthusiasts and adventure seekers.
Promising Areas
Accommodation
The increasing number of tourists visiting Armenia is creating a growing demand for quality accommodation options, including hotels, guesthouses and hostels.
Adventure Tourism
Armenia's diverse landscape provides opportunities for adventure tourism, including hiking, mountaineering and skiing.
Gastro-tourism
Armenia's exceptional culinary and wine culture is an increasingly popular attraction for gastro-tourism enthusiasts and a thriving sector for investments seeking high returns.
Extreme Tourism
A diverse range of activities combining adventure with the country's stunning landscapes and natural beauty
Wings of Tatev
The longest non-stop double-track cable car in the world
Tsaghkadzor
Ski resorts of Tsakhkadzor with modern 6 lifts ropeway
Spa Resorts
Mineral Spa resorts in Jermuk, Bjni, Dilijan, Arzni
Wine Tourism
Rich winemaking traditions with the earliest ever discovered winery dating back to 4100 BC
Tourism Inflow to Armenia
Geography of Inbound Tourism